At Neue Catering, our goal is to provide our clients with a seamless and stress-free catering experience. To achieve this, we have designed our services to be as simple and convenient as possible. All our clients need to do is inform us about the theme, budget, timing, and location of their event, and our team of professionals will take care of everything else. 
This includes all aspects of the catering process, from food preparation and service to staffing and cleanup. With Neue Catering, our clients can relax and enjoy their event while we take care of the details. We are committed to exceeding our clients' expectations and creating unforgettable experiences that leave a lasting impression on all their guests.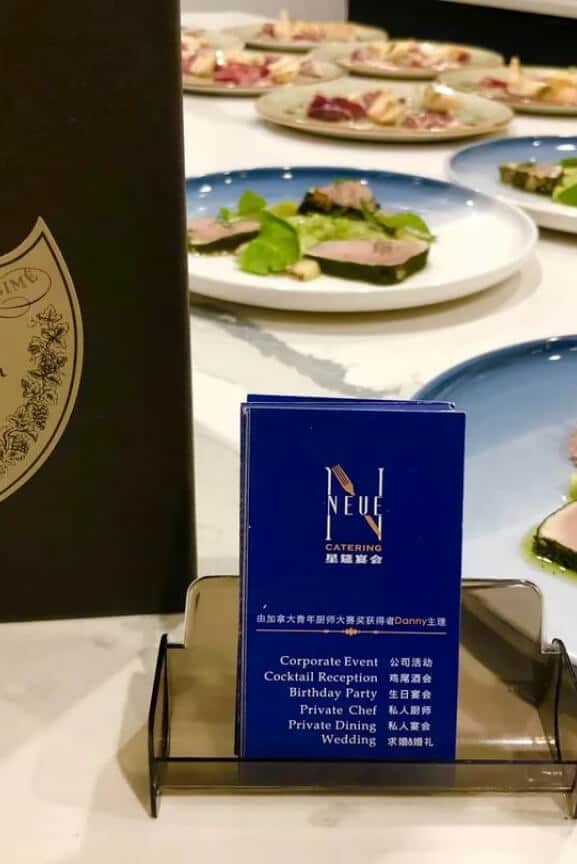 Neue Catering offers unique catering services for business banquets in Vancouver that can be tailored to fit the size and formality of the event. Whether it's a small gathering of executives or a large event with all employees, contractors, and managers, we work closely with our clients to create customized menus that cater to diverse dietary needs and preferences. We understand the importance of creating the right atmosphere for the occasion and can adjust the formality of the catering to suit the event's needs. To ensure we deliver the best experience, we collaborate with our clients to ask important questions, such as how frequently they host events and how often their guests attend corporate events. Regardless of whether the guests are local or from out of town, Neue Catering strives to exceed expectations and make every business banquet a successful and memorable occasion. 
We understand that family gatherings are special occasions that require a personal touch. That's why Neue Catering offers exceptional catering services in Vancouver that cater to the unique needs and preferences of each family. We work closely with our clients to create customized menus that feature traditional and contemporary dishes made with the freshest and finest ingredients. 
Neue Catering provides exceptional catering services for business receptions in Vancouver, recognizing that these events offer an opportunity to impress clients and partners. Our professional catering team collaborates with clients to ensure that every detail of the catering meets their specific requirements, including customizing menus that feature innovative and delicious dishes. 
Neue Catering offers customized catering services for weddings in Vancouver that go beyond just delicious food. Our team of professionals can help match the catering to the wedding theme, colours, style, and more, ensuring a cohesive and visually stunning event. We strive to make every wedding exciting, fun, and creative by offering innovative dishes and attentive service that exceed expectations. 
We offer top-notch catering services for cocktail parties in Vancouver, designed to create an unforgettable experience for every guest. Neue Catering is specialized in creating personalized menus featuring creative and flavorful hors d'oeuvres and expertly mixed cocktails. Our skilled bartenders craft refreshing and delightful cocktails that are sure to impress and delight guests. 
Planning a birthday celebration in Vancouver and want to impress your guests with exceptional catering services? Look no further than Neue Catering. Our team of professionals is committed to creating customized menus featuring a variety of delectable dishes that cater to diverse dietary needs and preferences.